20th International Conference on Soil Mechanics and Geotechnical Engineering (ICSMGE) 2022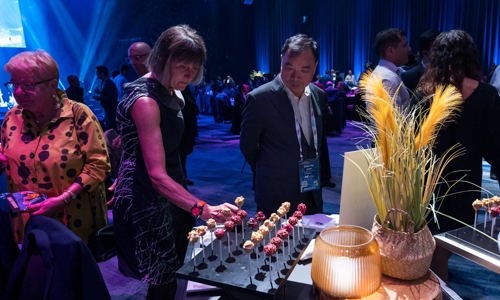 Overview
Hosted by the Australia Geomechanics Society, the theme of the International Conference on Soil Mechanics and Geotechnical Engineering - ICSMGE 2022 was "A Geotechnical Discovery Downunder – Geotechnical Diversity Awaits You". 
Bringing global industry specialists together to discover the innovation that lies where practical problems meet leading theoretical developments, the conference also offered an opportunity to discover Australia.
ICSMGE 2022 focussed on the application of theory and the discovery that comes when world-class minds come together on the geotechnical problems facing our world.  
"Sydney is on one of the most beautiful harbours in the world and you can come straight​​ out of your lecture theatre and look out at a beautiful city and the beautiful harbour. The city is a drawcard…and the facilities are world class."
Emeritus Professor John Carter
Conference Chair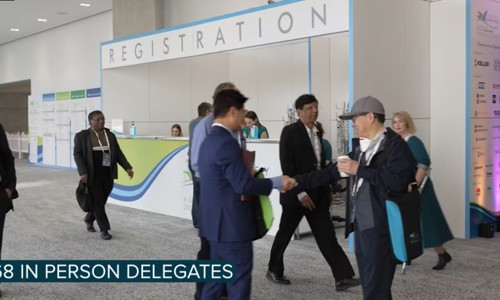 Why Sydney
BESydney's bidding experts assisted the Local Organising Committee (LOC) in winning the bid to host the conference in Sydney which was significant because it was the first time it was held in the Australasian region, which has the largest per capita membership of any of the international societies of the International Society for Soil Mechanics and Geotechnical Engineering.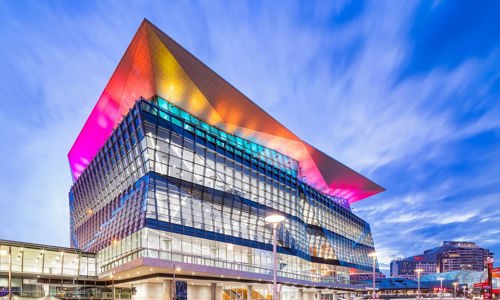 With the convention centre located in the city centre, delegates had access to first class accommodation. 
Sydney's attractions, fine dining and arts and cultural experiences are just a short distance on foot, by public transport or car making it easy to enjoy Sydney outside of the program. 
Highlights
International delegates travelled from 76 countries, including South Korea, United States, and the United Kingdom. Key to the agenda was the opportunity for person-to-person interaction, networking, and a focus on opportunities for young people in the industry to engage with global expertise and experience. 
The opening session connected in-person and virtual delegates with the Gadigal people of the Eora nation upon whose country Sydney stands. Local First Nations people performed a Welcome to Country and smoking ceremony, creating a positive cultural engagement to commence the program.   
Of the 501 delegates logged in for the virtual program most were young professionals. Delegates could live stream plenary sessions and view them on demand. 
Creating impact
Over five days delegates gained experience from 35 expert guest speakers, working sessions and 43 exhibitors in a hybrid program. 
ICSMGE 2022 welcomed geologists, engineering geologists, soil mechanics, rock mechanics and geotechnical engineers – practitioners and academics alike, who came together to help advance the profession in Australia and beyond. 
Delivering results
Bringing the industry together, including so many young professionals, has lasting impact for Australia's innovation and expertise in soil mechanics and geotechnical engineering while supporting knowledge exchange with delegates from less developed countries.  
The LOC set and achieved the following: 
Promoted the profile and visibility of ISSMGE and the Australian Host body, the Australian Geomechanics Society
Maximised delegate attendance from all Society regions and promote international networking
Strengthened and increased corporate partnerships as well as to build relationships with interdisciplinary societies
Attracted between 1,000 and 1,500 delegates, 50 to 100 accompanying persons and 25 to 50 exhibiting companies.
Created financial stability and projects from Conference surplus
Increased the mix of delegates attending from international countries to ensure a truly global Conference