JCosme Japan Incentive 2018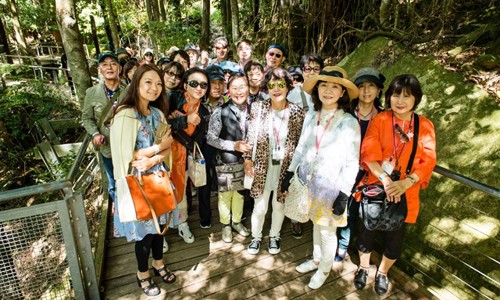 Leading cosmetics distributor JCosme Japan's top performers live and breathe the ethos of 'beauty' every day. In November 2018, JCosme rewarded 330 of these key distributors with an invigorating trip of Sydney and its surrounds, which took in the beauty and uniqueness of the region and the variety of experiences on offer.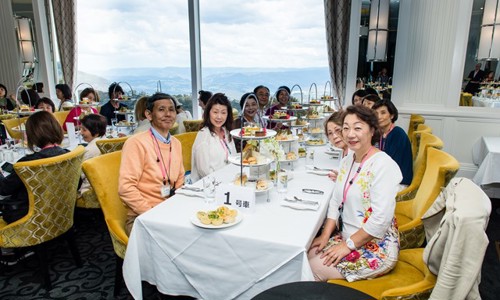 Key moments
Getting up close and personal with cuddly koalas at Featherdale Wildlife Park
Tasting some of Australia's finest wines in the Australia's oldest wine region, the Hunter Valley
Sampling a delicious High Tea looking over the World-Heritage listed Blue Mountains
Quad-biking on sand dunes and then dolphin spotting on the crystal clear waters of Port Stephens
Embracing the stunning views of the world's largest natural harbour, Sydney Harbour, which is home to the iconic Sydney Opera House
Climbing to the top of the Sydney Harbour Bridge to enjoy a 360-degree view of the entire city
Why Sydney? 
"We chose Sydney because it's an attractive and exciting destination which ticks many boxes to excite our delegates. The program was a success and motivated our guests to return home ready to take on the next challenge. We were impressed with the hard work of BESydney, the program was well organised and the hospitality was fantastic"
Junji Sugawara
President of JCosme Japan
"The Hunter Valley was awesome! I enjoyed wine tasting and learnt a lot about Australian wines. I didn't know that Australia is such a beautiful wine country, and I will definitely be buying Australian wine back home in Japan"
JCosme delegate
"I am impressed by the friendly locals and cleanliness of the city. Everyone I met was kind and warm. I will definitely come back"
JCosme delegate
At BESydney, we'll work with you to create tailored itineraries that will help your people achieve more, boost their productivity and satisfaction, and give them an incredible story to take home.