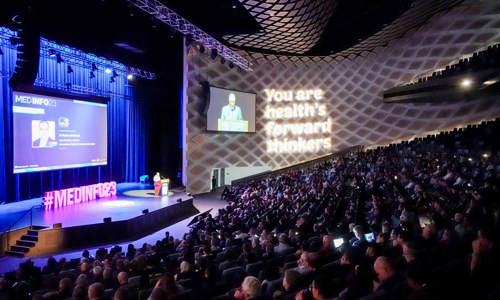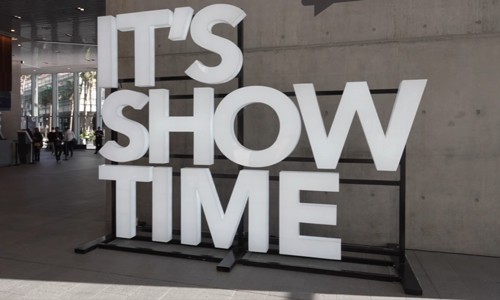 Overview
The 19th world congress on Medical and Health Informatics (MedInfo) was hosted by the Australasian Institute of Digital Health (AIDH) on behalf of the International Medical Informatics Association (IMIA). The MedInfo2023 theme was "The Future is Accessible" and the conference delivered the world's premiere digital health and informatic event, bringing together the most influential leaders of the digital health movement. This is the second time MedInfo has been held in Australia, the 12th world congress was hosted in Brisbane in 2007. 
The team at Business Events Sydney were awesome. They really took the time to sit with me and my team and understand what we needed. They went all the way to China with us and were there to provide the moral support that we needed to win the bid.
Dr Louise Schaper
Bid Leader and Former CEO, Australasian Institute of Digital Health
Why Sydney?
Sydney is renowned for its innovation in digital hospital services and advanced tele-health systems to support our expansive and diverse landscape, while also leading in biomedical research. New South Wales is at the forefront of transforming health systems into digitally enabled and patient-centred care with world-leading health districts accessible from the city centre.  
Sydney's world class convention centre with state-of-the-art and sustainable conferencing services is centrally located, offering delegates access to first class and affordable accommodation nearby. A global city, Sydney is serviced by 41 airlines and offers delegates unique attractions, fine dining and arts and cultural experiences, a short distance on foot or by public transport to enjoy pre or post conference. 
Highlights
Sponsored by Oracle Health and BESydney, delegates had the opportunity to participate in a tour of the  Westmead Health Precinct. Here they witnessed the latest advancements the Westmead Health Precinct has undertaken to improve healthcare in three distinct streams: Technology enhanced models of care and device integration; Precinct model and external partnerships and Education and innovation. The tour was an opportunity to showcase Australian innovations in medical technology, operational workflows and strategy and vision in health and precinct development, where industry connections such as government, research and clinical are located together. The international delegates were divided into 15-person groups for their stream of interest, for an immersive guided experience.  
Creating impact
What do we achieve by coming together? To make those special connections between people, to have conversations where we speak truthfully about the challenges that we face, the successes we've had and the failures we've encountered so that we collectively start to solve those problems going forward. These connections solve the big problems that face us as a global community… Being in Sydney for MedInfo23 has been just fantastic.
Professor Alain Labrique
Keynote Speaker and Director for the Department of Digital Health and Innovation, World Health Organization.
Over five days delegates gained knowledge and experience from 578 expert guest speakers, connected in tutorial sessions and workshops and explored new innovations from 56 exhibitors. 
The diverse audience included patients, students, clinicians, policy makers, researchers, technologists and entrepreneurs, connecting government, industry, clinical leadership and research; attracting VIPs and delegates from more than 50 countries.  
Delivering results
One thing we really tried to do with this MedInfo is to make it accessible to a much broader community of people and we've seen that today. The theme of this conference has been the Future of healthcare is accessible. We have tried to really emphasise the accessibility and equity angle in terms of healthcare equity, which is why there've been patient voices all through the conference.
Dr Martin Seneviratne
MedInfo23 Co-Chair, Clinician Scientist
Bringing the diverse industry together, the key conference goal was to broaden the reach of health informatics research and best practice to those at the forefront of healthcare. 
Knowledge was shared through the expansive program and the Westmead Health Precinct tour, facilitating the dissemination of information to local and international delegates, while also showcasing Australia's research, medical industry, innovations and international advances in the field.