The Sydney WorldPride Human Rights Conference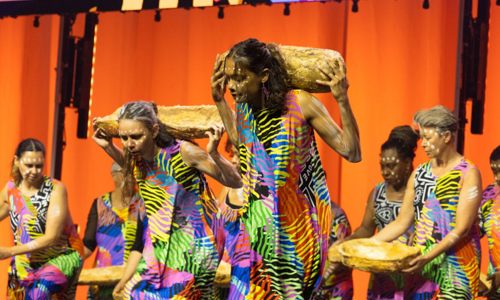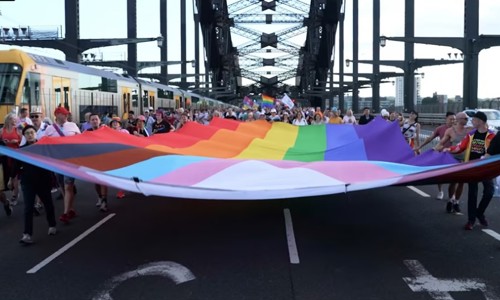 Overview
The Sydney WorldPride Human Rights Conference was held over three days from 1-3 March 2023, part of the larger 17-day Sydney WorldPride 2023 'party with a purpose'. The conference coincided with the 50th Anniversary of the first Australian Gay Pride Week, 45th Anniversary of the Sydney Gay and Lesbian Mardi Gras and the 5th Anniversary of the legalization of same-sex marriage in Australia.
It featured speakers and guests from around the world, sharing insights on the progress and challenges of LGBTQIA+ rights internationally. Held at the International Convention Centre Sydney (ICC Sydney), this was the first and largest LGBTQIA+ Human Rights Conference held in the Southern Hemisphere. The conference gave visibility and a voice to First Nations people and LGBTQIA+ communities of the Asia Pacific region and put a spotlight on Sydney as a safe destination, where diversity is welcomed and celebrated.  
"Sydney WorldPride gave us the impetus to what can be achieved when the community is galvanised behind a big vision… When an event goes from seeing and listening to feeling, it becomes a moment; a platform for change. And that is a truly remarkable thing."
Carolin Lenehan
Business Events Sydney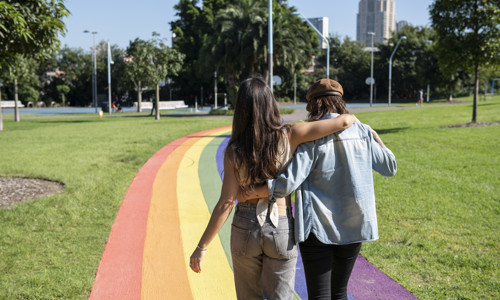 Why Sydney?
Sydney is a unique and LGBTGIA+ friendly city, and the gateway to the Asia Pacific region where some countries still place restrictions on LGTQIA+ communities' freedoms. Australian First Nations people and indigenous cultures across the region were at the forefront of the event's focus, and access to the conference through Sydney's regional proximity made in-person attendance possible.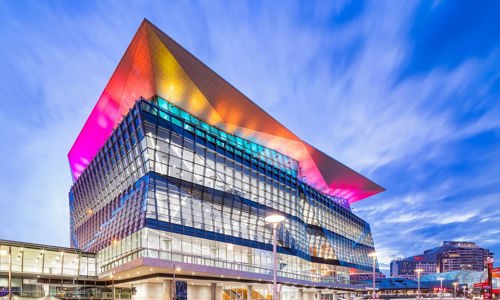 Sydney offers a world-class conference facility on Darling Harbour, large and flexible enough to accommodate the range and needs of global delegates. ICC Sydney is located at the edge of the city centre, close to accommodation, dining and attractions, all within a short walk, tram, ferry or taxi-ride. Conference delegates were able to explore the city during the conference with ease. The city provided an incredible backdrop for Sydney WorldPride 2023 organisers and the local LGBTQIA+ community to make a striking statement to the world – including the moment when 50,000 people walked in solidarity and allyship across the iconic Sydney Harbour Bridge.  
Delegates explored the city freely and joyfully, enjoying events, attractions and all the conference and city had to offer in both physical and psychological safety. 
Sustainability was another key factor underpinning conference planning. Event planners and stakeholders collaborated from day one to deliver a carbon neutral event. To achieve this all plastics were replaced with sustainable options and waste management was planned to reduce landfill. The customer sustainability journey began at the airport with direct public transport services (bus and train) from Sydney's domestic and international airport into the city.   
Australian Federal, State and Local Government agencies collaborated to support the hosting of WorldPride and the Human Rights Conference in Sydney. These included the Department of Foreign Affairs and Trade, Business Events Australia, Business Events Sydney, the City of Sydney, Destination NSW, Transport for NSW, NSW Police and emergency services and NSW Health.  
"I'll tell you what's very unique about it. My community, the LGBTQ community, has been known to be very actively conscious of our safety. But having it here in Sydney and having the Sydney community embrace the diversity of LGBTQ community, no one feels unsafe in this space, not just in the ICC but in Sydney, that they can walk around, hold hands, be with their loved ones, celebrate who they are."
Ymania Brown
Co-Secretary General, ILGA World; Project Lead Equity Australia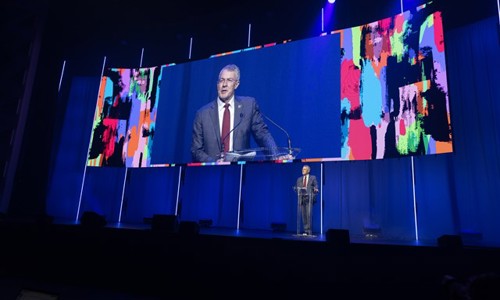 Highlights
Sydney was the first city in the Southern Hemisphere to host WorldPride.  
The Sydney WorldPride Human Rights Conference brought together community leaders, activists, politicians, NGOs and human rights experts from around the world for three days of talks, panel discussions and workshops about the key human rights issues affecting LGBTQIA+ people.   
The program was curated by and for the LGBTQIA+ community with Equality Australia. Topics at the conference included ending conversion practices, protecting LGBTQIA+ people seeking safety and asylum, First Nations justice, responding to threats to trans and gender diverse inclusion, stopping unnecessary medical procedures on intersex people without their consent, disparities in health outcomes, the future of inclusive sport and the way forward for faith and LGBTQIA+ communities.   
The Australian Government supported the event with high profile guest speakers, including the Australian Attorney-General, The Hon. Mark Dreyfus and Minister for Foreign Affairs, Senator the Hon. Penny Wong.  
In a first for the Asia Pacific, an international caucus of around 85 delegates held a plenary to discuss furthering the agenda for the 20 countries represented. This opened new dialogue and learning to further expand the importance of WorldPride and the conference for the region.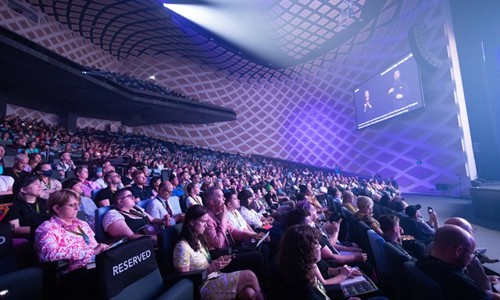 Creating impact
Elevating the role of Australia in supporting and advocating for LGBTQIA+ rights around our region was the legacy the conference team had planned for and achieved. 
With accessibility and inclusion a key element of the conference, focus was given to providing access for people with disabilities and particular needs, including quiet rooms, prayer rooms, access for assistance dogs, Auslan and international sign language (ISL) interpreters and yarning rooms for First Nation mobs to connect with each other.
A truly inclusive event provided an opportunity for all delegates to participate in discussion, debate and networking to create a stronger LGBTQIA+ community across the globe and in the region, setting benchmarks for future conferences.  
The objective was to have a lasting impact on delegates and to encourage activism to support and raise issues back in delegates' home communities in order to make a difference in the lives of LGBTQIA+ people regardless of culture or geography.  
"I think where we have been most successful here is that we've been able to attract people to come to the WorldPride Human Rights Conference that haven't been able to go anywhere else. And, to my knowledge, this has been, by far, the biggest Human Rights Conference in any WorldPride that has been delivered."
Paul Savage
Regional Director, InterPride
Delivering results
The impacts of the Sydney WorldPride Human Rights Conference were far-reaching.  
Holding a global event with purpose at the heart helps to galvanise government action for change. Demonstrating its support in 2023, the Australian Federal Government committed A$3.5 million funding to the Global Equality Fund to support LGBTIQ+ civil society organisations and human rights defenders in Asia and the Pacific. 
The Australian Department of Foreign Affairs also undertook to consult with the LGBTQIA+ community on a human rights engagement strategy which would encompass bilateral and multilateral diplomacy, development and humanitarian assistance. 
Included in this is a recommendation for targeted funding of $15 million per year for LGBTIQ+ community groups and a strategy to guide Australia's approach in Asia and the Pacific. 
The Australian Government also established an LGBTIQA+ national health action plan along with $26 million in dedicated health and medical research. 
At the local government level, the Australian Capital Territory Government, has introduced a bill to protect the rights of all intersex people in medical settings. The bill prohibits unnecessary medical treatments for most people with innate variations of sex until such time as an individual can legally decide for themselves. 
"People couldn't have been more helpful in helping us design an experience that we are now delivering. So we wanted to make sure that when people leave here there are some clear and tangible, either outcomes, which we have already achieved, or there are some clear and tangible actions to take forward."
Kate Wickett
CEO, Sydney WorldPride